ValoThaki.com - a Patient portal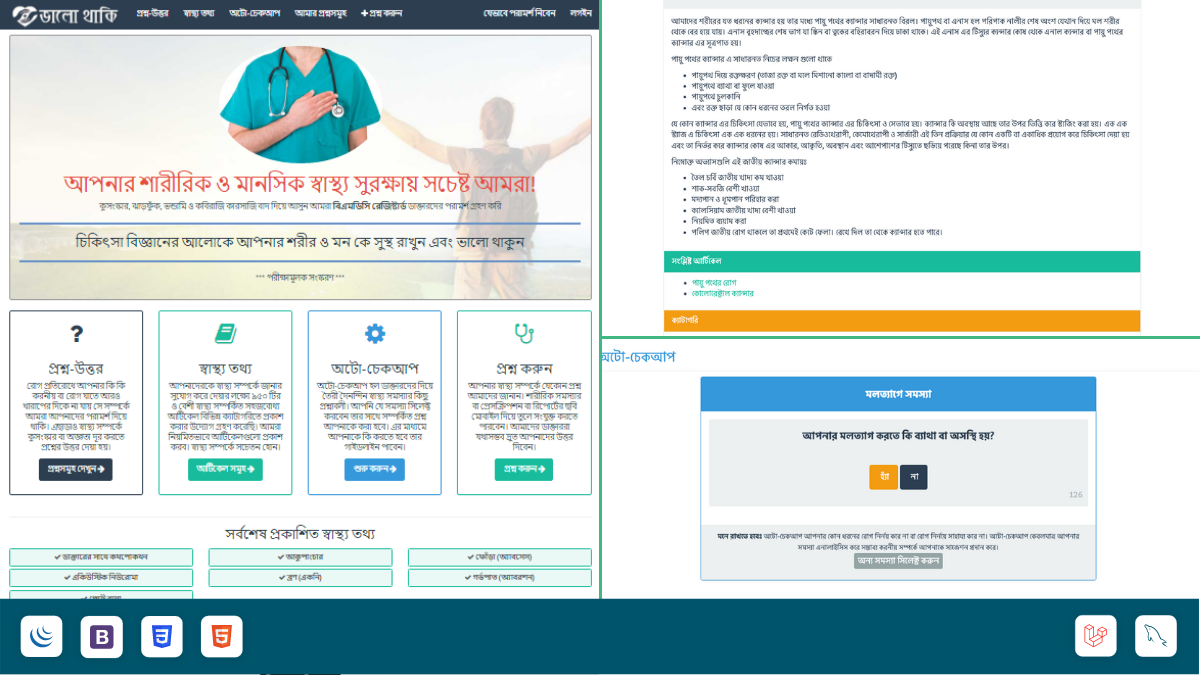 It's a Patient Portal that is an integral part of MedicBD.com, an e-health platform of Bangladesh. It is solely Bengali Language. A patient can ask questions here and attach images of their physical finding or previous prescriptions, reports etc.
Features include
E-health ticket system
Symptom Checker
Health articles CMS
Personal Health records etc.
---
Technology Used
Frontend: jQuery, Bootstrap, CSS, HTML
Backend: Laravel 4
Database: MySQL
What I did
Conception, Planning, DB design, frontend, and backend
Project URL: https://valothaki.com/
Video Demonstration