SBA Quiz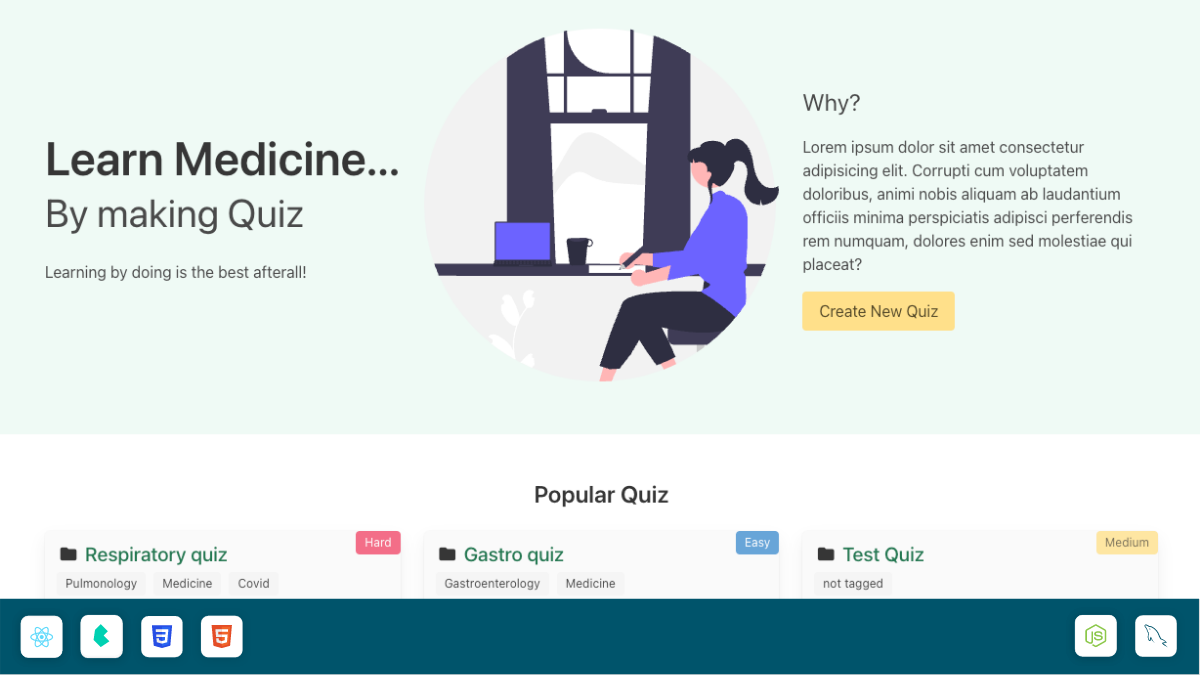 A hobby project to exercise the react knowledge with context API.
App has the following features so far...
User registration, login, password reset
Browsing the public quiz
Browsing and filtering quizzes in quiz admin
Quiz CRUD (todo), Quiz play (todo), etc.
---
Technology Used
Frontend: React.Js, Bulma, CSS, HTML
Backend: Directus
Database: MySQL
What I did
For the frontend, I created react UI using Bulma CSS framework, custom Notification context API, written various custom react hooks for Axios client, user authentication, quiz admin, etc.
For the backend, I used Directus where I modeled all the databases tables. Directus has a js client but I have used the REST interface. Also configured authorization permission there. To learn more about Directus, click here.
Project URL: https://sba-quiz-frontend-react.pages.dev/
Source code: https://github.com/gkibria/sba_quiz_frontend_react