ClinicalScriber.com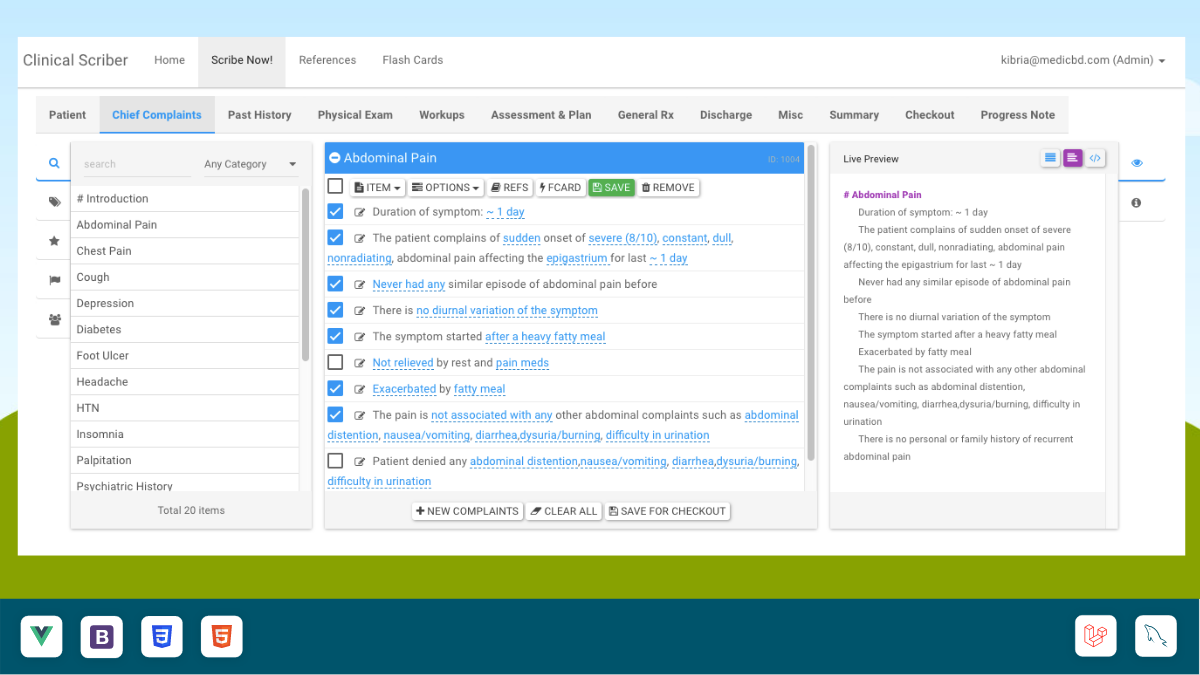 A Web App for physicians to rapidly generate complete patient history sheets/Notes based on encounter data ready to enter into EHR/EMR system. Users can generate their own templates as well as there are system templates. MediTek EHR-generated Lab reports can be easily imported. Generated History can be printed. It is currently in the beta stage and the user base is selected physicians of a hospital in New York, USA.
---
Technology Used
Frontend: VueJS, Bootstrap, CSS, HTML
Backend: Laravel 5
Database: MySQL
What I did
Full-stack development and deployment to DigitalOcean.
Project URL: https://app.clinicalscriber.com/
Video Demo: Click Here